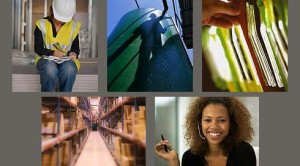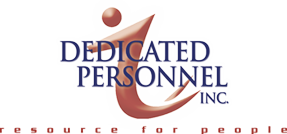 1694 Montgomery Hwy,
Suite 304,
Hoover, AL 35216
205.822.1502
Fax: 205.822.1522
By way of introduction, Dedicated Personnel, Inc. is a professional staffing service, independently owned and operated. We have over twenty years of direct experience in consulting sales and the staffing industry, and would like to put that experience to work for you and your business. We have the knowledge and experience needed to keep your clerical, accounting, technical, and light industrial departments effectively staffed.
Owner's Recognized Excellence in Leadership and Service
Over twenty years of successful experience in consulting sales, management, and staffing
Ambassador for the Hoover Chamber of Commerce
Member of West Alabama Chamber of Commerce
Member of the Board of Directors for the Alabama Staffing Association
Regularly attends American Staffing Association meetings
Track record of effectively resolving operational, sales, and service problems
Have developed a unique approach to identifying and placing highly qualified candidates
Recognized within the industry as an over achiever in the area of customer service
Exceptional leadership, customer relationship, and interpersonal skills
"Dedicated to providing you with quality, service, trust, and professionalism"
Dedicated Personnel, Inc. is committed to providing you with quality service and customer satisfaction, from initial status calls within 30 minutes of placing an order, first day on-site check-ins of all new employees, end-of-shift and weekly quality control calls, and quarterly survey calls. All our efforts are focused on ensuring your complete satisfaction.
Dedicated Personnel, Inc. is a full-service organization that can meet all your staffing needs:
Temporary Program
Temp-to-Hire Program
Direct Hire Program
Payroll Service
Drug Testing
Criminal Background Checks and Social Security Verification
Testing, Training and Skills Assessment
If you would like to discuss how we can be of help to you with your company's staffing solutions, please give me a call. Otherwise, I look forward to speaking with you in the near future about how our experience and expertise can assist you in effectively meeting the staffing needs of your organization.
"The Difference is our Dedication"